Atlanta - Flowering Field Designs Tips
Welcome to the Flowering Field Designs tips and articles provided by your Atlanta Landscapers. Topics blogged about below include many Atlanta Landscaper tips and articles from our expert contractors, resources, specials, news and other updates from our team.
---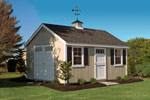 If you have worked hard to have the Roswell home of your dreams, then hopefully by now you are pretty close to having everything you could possibly want. So now it may be time to give some thought to having the custom shed that you have always wanted. This can do so much for your home, you are going to be amazed in all the ways that this can change and improve your life. Read More

---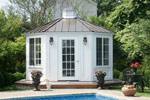 Cabanas make the perfect addition to any Altanta backyard landscape, garden, or poolside. These unique structures offer ultimate shade from the son as well as a great place to relax and getaway. No matter what type of landscape you have - whether it's the beach, the woods, or a nice view of the plains, cabanas offer flexibility that works in almost any setting. Read More

---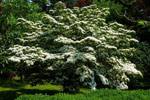 A recurring design problem is "what to do with the long views?" The question often arises when seeing a residential backyard for the first time. Most views from the patio and the rear windows fall upon a monotone of white pines or white vinyl fencing (although some will be fortunate to have Leyland Cypress, the ideal evergreen background and privacy screen).Read More

---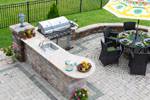 There's nothing like a little outdoor fun during the summertime here in johns Creek, Georgia. Many families enjoy swimming, barbecuing, picnicking, fishing, boating, and more. Beautiful homes with beautiful landscapes sport plenty of areas for entertaining guests and family with plenty of room for the kids to play around and have fun.Read More

---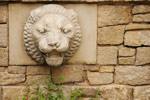 Your choices in natural stone for your Atlanta area home landscaping project are wide open. No matter your favorites in natural stone, our Masonry specialists at Flowering Field Designs are ready to build to suit your preferred landscaping design plans. Natural stone comes in many forms of real stone quarried or taken from the earth.Read More

---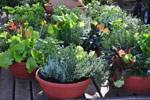 So you're ready to make plans for your landscaping, but you're not sure exactly what you want to change. That's where our team of landscaping design professionals can help you here at Flowering Field Designs.Read More

---
If you're looking for Landscaper in Atlanta, call Flowering Field Designs at 770-241-6301, or fill out our online request form.