Landscape Design Site Surveys & Structure Permits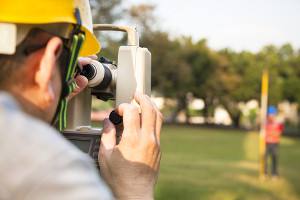 At Flowering Field Designs, we provide you with Atlanta Landscape Design Site Surveys and assist with Permits. Permits may be required by your local code enforcement authorities depending on the landscaping project being done. This is just a part of how we give our customers the personalized attention they deserve and need.
Flowering Field Designs is passionate about landscape design, but we're even more passionate about our customers. There's nothing like being able to see a customers face when they see their project finished before it even begins. This design method gives our customers a huge advantage because we can take ideas and turn them into a digital rendering of the possible reality.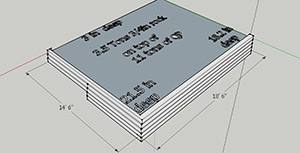 The landscaping survey part of the process is just one advantage we provide you because we're professional landscapers licensed to do so, and we have the right tools needed to give our customers these top notch services. We'll guide you through a survey of your property and define and map the landscape project site. You'll be able to see the plants and features you're interested in via a three-dimensional view of the landscape with a virtual tour. Documentation will be provided for the permit process when permitting is required.
Landscaping Surveys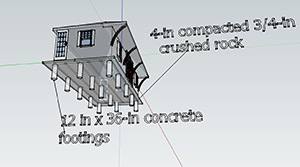 Surveys are very useful when it comes to designing your landscaping plan. Flowering Field Designs uses the survey during the design process of your landscaping projects. It's part of the design process that makes it easier for you to visualize the project prior to it being completed.
With our 3D Design and Drafting technology, we bring your planned landscaping project to life right before your eyes. Your landscape is captured digitally to allow you to visually see a rendering of your current landscape and will include survey information in order to properly align and design your new landscape.
Structure Permits
Many projects to improve your property with landscaping structures will require a permit for the work to be done. In general, the permitting authorities will require a drawing or digital rendering of the proposed plan. Inspections are a part of the permitting process where the workmanship and materials have to be of sufficient quality to pass the minimum standards set forth by the local building codes. These codes, or rules, are created to protect the homeowner from substandard workmanship and low quality building materials.
Our Atlanta Landscapers can provide you with a permit drawing taken from your project plan. It's important for you to have a set of design and construction documents to submit with your permit application. This document illustrates the projects design intent, compliance with building codes, and conveys the scope of the work to be done.
Landscaping projects that are likely to require permitting are:
Exterior Structures
Foundations
Retaining Walls
Removing Trees
Tree Replacement
As one example, the Atlanta's Tree Protection Ordinance states that "A permit is required to remove, destroy or injure any tree...of 6 inch or greater diameter at breast height (dbh) on private property. There are no exceptions, either by species or present condition." [Sec. 158-29; Sec. 158-101(a)] *
Sources: https://www.treenextdoor.org/index.php?option=com_content&view=article&id=110&Itemid=143
Recent Articles
There's nothing like a little outdoor fun during the summertime here in johns Creek, Georgia. Many families enjoy swimming, barbecuing, picnicking, fishing, boating, and more. Beautiful homes with beautiful landscapes sport plenty of areas for entertaining guests and family with plenty of room for the kids to play around and have fun.

---

Your choices in natural stone for your Atlanta area home landscaping project are wide open. No matter your favorites in natural stone, our Masonry specialists at Flowering Field Designs are ready to build to suit your preferred landscaping design plans. Natural stone comes in many forms of real stone quarried or taken from the earth.

---
If you are looking for Site Surveys & Permits services in Atlanta, call Flowering Field Designs at 770-241-6301, or fill out our online request form.