Your Premier Northside Atlanta Landscapers
Flowering Field Designs welcomes you to the premier Northside Atlanta Landscaping Company where your standard or boring landscape is turned into a landscape masterpiece you'll be proud of for years. Our experienced landscape designers, specialists, and masonry technicians team together to bring you a beautiful landscape and a first-rate experience. Our Atlanta landscapers focus on providing you with personal service from start to finish and are your one-stop provider of full service landscaping.
Our licensed professionals can provide you with special services like our 3D Design and Drafting service that gives you the ability to see your ideas come to life before they're implemented. Our Custom Structures offer you quality craftsmanship for your pool house, cabana, pavilion, garage, shed, or barns. Our professional Masons give you expert workmanship on all your hardscape needs. We can plant especially to attract butterflies and birds while repelling the gluttonous herds of deer. And our landscaping specialists provide you with beautiful plants of many varieties that are perfect for our Atlanta area climate and soil.
From start to finish, our team of professional landscapers are ready to give you the best experience possible when we work on your Atlanta area home's landscape. Whether your ideas incorporate stone structures for beautiful hardscaping or only include your preferred choices in lush foliage, our team is ready to design and build your beautiful new landscape!
Landscape Design Specialists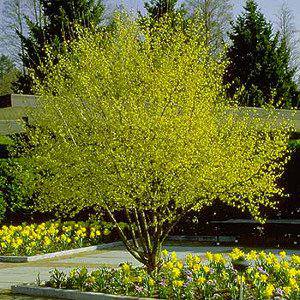 Being an expert in any field means you have all the education, past experience, tools, and latest technology, equipment and knowledge to complete the project on time and on budget. It also means you do everything you can as a service provider to give your customers a personalized, positive experience and the results they're looking for. Flowering Field Design is your Atlanta expert Landscaping Company.
Our Landscape Design Specialists start from the beginning to give you a personalized experience where your options are brought to you in vivid, 3D imagery so you can clearly see several options before work even begins. Our design, survey, and permit services are expertly handled by our Landscape Design Specialists and landscaping specialists. This is just another way we give you the personalized services you deserve and expect. When you're looking for the best landscape designers, you've found us here at Flowering Field Designs!
Personalized Custom Structures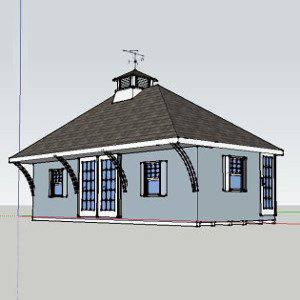 You have many options in custom structures to add to your home's property. Our structures are designed and crafted with high quality workmanship. These structures include a written limited warranty and come with custom deliveries and set ups at your site. Whether you choose a standard design garden shed or a full, two-story garage, your custom structure will be perfectly suited to your home and property.
If you have a swimming pool, you're going to love our ideas for a Custom Cabana where you can house guests, change swimming clothes, serve drinks or snacks, lounge or rest, or simply get out of the sun. Our Pool Houses offer you an unfinished interior perfect for storing your pool-side equipment or to use as a potting house for your garden areas. We offer many more structures in an array of styles and colors!
Atlanta's Premier Landscaper & Custom Structures Builder
Some landscape designers have a good design for just one or two season of the year, but at Flowering Field Designs we create a landscape masterpiece that will be lush and beautiful through all four seasons! We believe in giving you the best products and services possible, so we guarantee our work with a one-year warranty on all new plantings. To help you choose the right plantings for you next landscaping project, we have many examples of picturesque plants that will enhance your property.
When you choose our professional Landscaping Company, you'll have first class customer service that's second to none. Give us a call to experience the difference in having true professionals at your side from start to finish who expertly handle your Northside Atlanta landscaping needs.
Experienced Landscape Design & Custom Structure Services
Recent Articles
Cabanas make the perfect addition to any Altanta backyard landscape, garden, or poolside. These unique structures offer ultimate shade from the son as well as a great place to relax and getaway. No matter what type of landscape you have - whether it's the beach, the woods, or a nice view of the plains, cabanas offer flexibility that works in almost any setting. Read More


A recurring design problem is "what to do with the long views?" The question often arises when seeing a residential backyard for the first time. Most views from the patio and the rear windows fall upon a monotone of white pines or white vinyl fencing (although some will be fortunate to have Leyland Cypress, the ideal evergreen background and privacy screen).Read More

If you are looking for an Professional Atlanta landscaper, please call 770-241-6301 or complete our online request form.