Expert Johns Creek Landscapers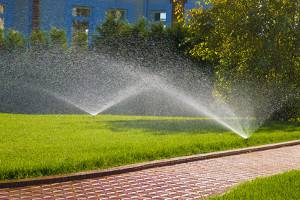 Flowering Field Designs is an experienced landscaper that provides a variety of different professional landscaping services including landscape designs, expert landscape installations, masonry, beautiful container gardening, and custom outdoor structures.
Our landscapers are experienced and trained in the latest landscaping processes, and you can depend on us for high quality results that bring you a personalized experience.
With over 20 years in the landscaping industry, Flowering Field Designs is the only smart option for Johns Creek landscaping services. We have landscape designers who can create long lasting plantings that will look great throughout all four seasons of the year.
Professional Landscape Design in Johns Creek
Does the outside of your house look unfinished? Is the only thing in your yard a thin patch of grass that barely grows? Do you want to wow your guest with a beautiful curb appeal? The only way to fix all of these questions is to have your yard landscaped by a professional Johns Creek landscaping company.
Flowering Field Designs has professional Johns Creek landscapers that are expertly trained in landscape designs. We can create customized Johns Creek landscaping design that reflect your personal style and go perfectly with your home and details of your property. We have the ability to create long lasting looks with foliage plantings that you will be proud to show off to your guest!
Our designers can bring your ideas to life and make them work within your environment and budget. We can work with you to assess your yard and budgeting options. We can help you envision the exterior appearance of your home in a whole new light with out 3D renderings of your landscaping options.
Professional Landscaping Services in Johns Creek
Look no further if you're wanting a professional company of expert Landscapers! Flowering Field Designs is your expert landscapers in the Johns Creek area. Whether your property needs landscaped plantings, hardscapes, or both, we're ready and able to serve all your needs! We also provide you with custom Container Gardening for your parties or outdoor fun. Give us a call when you need anything to do with your landscaping because our focus is on FULL service to meet all your needs!
Cabanas For Your Johns Creek Home
With the right pool side Cabana for your outdoor areas, your beautiful home will be complete with separate space for all sorts of pool-side and outdoor fun. With the Johns Creek Cabanas Custom Structure, the interiors are finished and ready for you to use as a shelter or structure for guests, entertaining, and more.
Johns Creek, GA Landscape Design & Custom Structure Services
If you are looking for a Johns Creek landscaper, call A Flowering Field Designs at 770-241-6301, or fill out our online request form.
Our Johns Creek Customer Reviews
Flowering Field Designs is Rated: 5 / 5
based on this 1 happy customer review.
---
"Joe helped us envision a lovely landscape design within our overgrown front yard and then worked patiently with us to create it! He and his team are professional and efficient. We are very pleased!"
---