Personalized Custom Structures For Your Atlanta Home
We offer many different styles in custom structures to fit your personalized needs. When you're looking for more space on your property, adding on a structure to suit the purposes you have in mind is the right way to go. Custom structures start with a basic structure that can be completely customized to fit your individual requirements. Depending on what you're needing to use them for, your Atlanta Landscapers have many styles and types of buildings to suit you.
At Flowering Field Design, our quality built Atlanta Custom Structures carry a reputation that echoes 30 years of experience and a written limited warranty.
Some structures are less than 10ft 6in tall, so they can be delivered completely finished to your site. More customized structures have 8 ft walls and steeper roof pitches that need on-site assembly. The construction of the second story for the two-story garage requires on-site construction for one or 2 days.
If special foundations are required for your town's permit, we can ease the process by designing and building the required foundation. Our emphasis is FULL SERVICE from design to delivery, including several iterations of 3D drafting for easy visualization of the scaled design.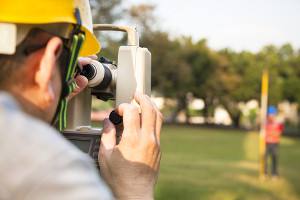 Your landscape construction site plan can include a landscape site survey. Permits may be required in order to complete the project. Site surveys for landscaping are done to specifically lay out the areas of the landscape design and may be needed for your project. Landscaping Site Surveys are needed to map out and plan the project. Special Permitting is needed or required in many cases and when they are, we'll handle the process.Read More

---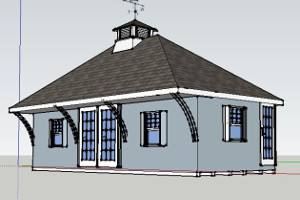 Our 3D Design and Drafting process lets you visually see the end result of your ideas for your landscape design plan. With this tool, not only will you be able to more clearly see what the end result of the drafted design would be, but with each plan we'll be able to provide you with site analysis and evaluation information, project or contract management, cost estimation, and master planning. When you're looking for a more customized service experience for your landscaping projects, we're ready to provide it to you!Read More

---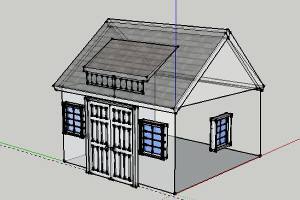 Whether you're wanting a potting shed, Can be customized with custom masonry siding, vinyl siding, 2 story with staircase, and more. Custom Sheds have double doors for easy access to stored equipment and sizes of structures vary. Our Custom Sheds come with plenty of choices in sizes, models, colors, and additional options.Read More

---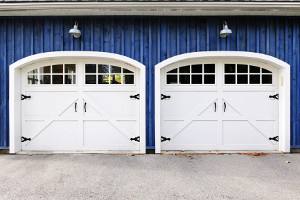 One of the greatest functions of a garage shed is in giving you doors that open overhead so you don't have to struggle with getting your lawn equipment or other stored items out through a narrow doorway. Of course, they can also just be used to park your vehicle in as they were originally intended, but options can include customization for other uses. The garage shed is a simple structure that can be customized with loft and shelf space for your tools or other items. Custom ramps, walkways, and plantings can optimize the aesthetics and function of the Garage Shed.Read More

---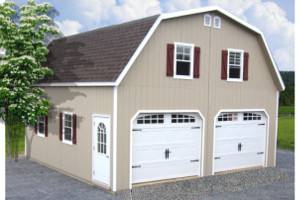 Our Two-Story Garages are additional structures, separate from your home and can be used for any number of things including additional storage space, guest rooms, apartment lofts, or space for your home business inventory or offices. They can also be used to store farm or garden equipment and barn supplies. We have many styles to choose from that will go well with your home's architecture and style.Read More

---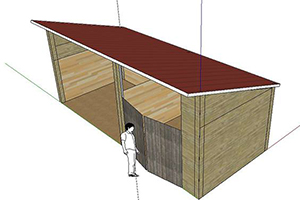 Whether you're looking for a fully constructed horse barn or a run-in shed for bad weather, your animals will be well covered and protected from weather conditions of all types. The run-in shed gives you the maximum in air flow while the barn can be closed down tight during harsh weather. Protect your animals from predators and foul weather with our Horse Barns or Run-In Sheds. Animals are tough and many can survive bad weather conditions, but to be in top condition they're better off having a place to get out of the weather when needed. Plus, the structures will give you a way to secure them and protect them from possible predators.Read More

---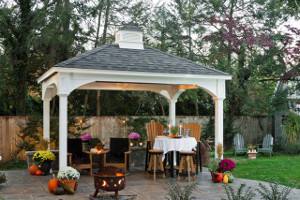 Pavilions are the perfect shady refuge for outdoor fun. The pavilion is simply a covered structure with no walls. They're great anywhere in your landscape including near swimming pools, patios, to cover decks, as resting spots in the garden, to cover an outdoor kitchen or barbecue area, to cover resting or seating areas for guests, and more.Read More

---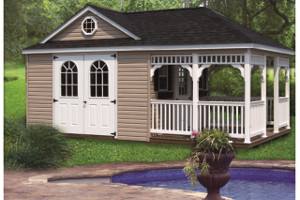 Pool Houses provide you with more space around your swimming pool or garden area. They're useful to entertain around your swimming pool without adding on to the structure of your home. They can also serve to store pool cleaning equipment or can be customized as a potting or garden shed. Add space for guests and provide shade for your outdoor time. Depending on the style, Pool Houses can help you provide guests with extra space to gather, rest, change into swimsuits, and more. They also serve to provide needed shaded areas around your pool so you and your guests have areas out of the sun during your time outdoors. Unlike Cabanas, Pool Houses don't including interior finishing. Read More

---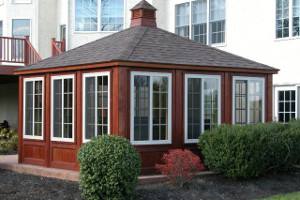 As fully constructed, private, outdoor rooms, our Cabanas offer you space for a studio, office, or guest rooms. Cabanas are finished on the interior. Windows and screens can be added to give you indoor/outdoor space. Cabanas are also constructed to take advantage of opportunities for shade and are great additions to any landscape to maximize your outdoor living or entertainment areas.Read More

---
If you are looking for Custom Structure services in Atlanta, call Flowering Field Designs at 770-241-6301, or fill out our online request form.