Expert Suwanee Landscapers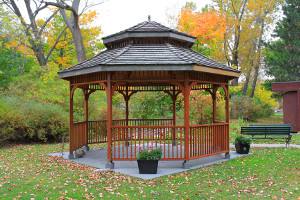 Homeowners in Suwanee love our landscaping and landscape design services here at Flowering Field Designs! We're the area's favorite landscapers with over 20 years of exceptional experience in the industry. Our experienced landscapers consist of a team of experts in their field. Our Suwanee landscapers do exceptional work, creating beautiful hardscapes for your landscapes.
Our design team gives you exceptional service to create your landscaping options and plans and use the latest technology to bring you easy visualization of your landscape as if the project were completed. With our team of professional landscape designers, masonry specialists, landscape specialists, and outdoor structure craftsmen, you'll get the most in quality you can find in the area.
Professional Landscape Design in Suwanee
Only a professional Suwanee landscapers can give you professional landscape design. We provide professional, high tech equipment to serve you with sophisticated Suwanee landscaping design and drafting services. We can provide you with landscaping survey and documentation you can use to submit with permit applications where needed.
Your property will be scanned and options in landscape design input so you can clearly see what your options would look like when completed. In today's high tech world, it only makes sense to hire a company who can provide you with this type of service which helps cut down on time, gives you added benefits to choose the right design, cuts down on mistakes, and properly documents the project. Don't settle for a landscape company who isn't able to give you a proper design. Go with our professional landscape designers at Flowering Field Designs instead!
Professional Landscaping Services in Suwanee
Creating a beautiful landscape takes time and a lot of hard work, and many homeowners just simply don't have the time. That's why people love our landscaping services in Suwanee. We can create a beautiful landscape that's easy to keep up and will look great on your property.
Professionals have all the experience, knowledge, and tools they need to give you the most options in plantings that can be grouped and tended for year round beauty in your yard. We also carry a number of gorgeous container plant options that can be changed out as seasons change or you're ready for new plants.
Cabanas For Your Suwanee Home
Imagine your pool side with the addition of a cute little Cabana where you can go to change out of wet swim clothes. The little structure makes a great addition to any back yard. We have plenty of options for you in size, style, color, and architectural style. Our Suwanee Cabanas are built with high quality craftsmanship.
They are finished on the inside so they're ready for your use. Cabanas are wonderful to have for entertaining, pool parties, dressing rooms, kitchens, bar areas, hobby rooms, man caves, and more! We have lots of other building styles as well from two-story garages to horse barns to tool sheds, so be sure to ask about our custom structures and you're sure to find something that will suit your needs!
Suwanee, GA Landscape Design & Custom Structure Services
If you are looking for a Suwanee landscaper, call A Flowering Field Designs at 770-241-6301, or fill out our online request form.