Your Choices In Natural Stone For Your Atlanta Area Landscaping Design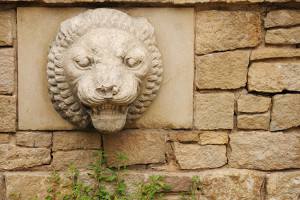 Your choices in natural stone for your Atlanta area home landscaping project are wide open. No matter your favorites in natural stone, our Masonry specialists at Flowering Field Designs are ready to build to suit your preferred landscaping design plans. Natural stone comes in many forms of real stone quarried or taken from the earth.
Natural stone is often the preferred choice of homeowners in the Atlanta area who are improving their landscape. Any hard constructed areas of the landscape are referred to as a hardscape.
You'll have many options in natural stone in Atlanta, in fact too many to suggest them all. But our professional Atlanta landscapers knows what homeowners in the area prefer and can recommend a few popular choices in Natural Stone for your hardscapes:
Flagstone – Flagstone is a durable, versatile, beautiful stone, making it an ideal landscaping material that's useful in a variety of projects. Flagstone is a naturally occurring stone that is taken from the earth and split in layers. It provides a natural, non-slip surface so it's great around swimming pools. This type of surface doesn't retain heat. Great for patios, paving, walkways, walls, and more.
Sandstone – Sandstone is very similar to flagstone or limestone because it's also split in layers and is a sedimentary rock, but is created when grains of sang and other minerals are cemented together over time. Beautiful reddish brown to white colors.
Bluestone - Bluestone is a Sandstone that's very distinctive and best known for its bluish-gray color. It looks and feels marvelous with many home exteriors. The durability and beauty of this particular variety make this option in stone a favorite among many.
Travertine - Travertine is generally imported and is formed in hot springs or limestone caves. It's a beautiful cut and therefore level stone that's perfect for paving or pattern paving if you so desire. It also looks great laid regularly. It's a great porch or patio material for areas where a level surface can be important, such as on patios to support wrought iron furniture. The Travertine is a tumbled finished stone, which means it is finished without a shine.
Quartzite – Quartzite begins it's history as a sandstone. Over time, the sandstone is compressed and heated to an extent that the composition is changed into the new metamorphic rock. This is an extremely hard and dense natural stone which makes it great for outdoor weather. Available in a range of colors including white, yellow, and gray, Quartzite can give off a shiny appearance which is beautiful at night as the moonlight or other lighting is reflected.
Granite – Granite makes a great outdoor kitchen option in natural stone for countertops. Its non-porous surface means the material won't absorb moisture or liquids, creating a natural barrier to stains. For outdoor use, it's recommended you have a rough hewn look instead of a polished finish. A leathered finish gives a more matte look and blends better with natural settings, and a brushed finish can give the top a more rustic, rough appearance.
Slate – Slate works well in a number of home improvement projects, but for landscaping it's also a great choice for many hardscaping applications. Normally in gray, green, or blue color, it easily cracks into thin slabs of rock. Great for pathways, it can also be made into stone tiles for a more formal look. Slate is also slip resistant so it's a good option near water features or swimming pools.
Flagstone – Flagstone fits well in many areas of your landscape because of its slab-like quality. It's usually thin and used for walking areas. The stone is shaped irregularly or can be more uniformly shaped into squares or rectangles by Masonry experts.
If you're looking for Landscaper in Atlanta, call Flowering Field Designs at 770-241-6301, or fill out our online request form.