Things Not To Forget In Your Sugar Hill Landscaping Plans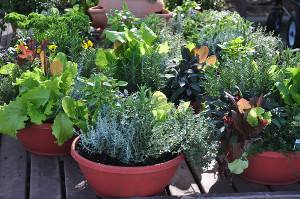 So you're ready to make plans for your Sugar Hill landscaping, but you're not sure exactly what you want to change. That's where our team of landscaping design professionals can help you here at Flowering Field Designs.
There's some things you'll not want to forget for your Sugar Hill, GA area home! Little things can sometimes make all the difference in the world when it comes to enjoying a particular area of your home, and that holds true to outdoor spaces as well.
For instance, just imagine sitting on your covered backyard patio, enjoying a nice glass of tea or your favorite beverage. There's nothing more relaxing than to spend time on a nice day in the outdoors. Having a covered patio or sitting area is something every homeowner should have to get shaded from the sun, protected from acorns falling, or the occasional rain shower.
Covered patio areas are exceptional for evening time. But what makes homeowners really sing praises for their covered patio is the installation of ceiling fans! An outdoor ceiling fan can give you the feel of a gentle breeze or more powerful flow of air when the seasons change toward warmer weather. On a warm, summer night, a ceiling fan or two can make outdoor time worlds more enjoyable!
Another things you'll want to pay attention to in your outdoor space is having a good flooring that's right for the area you'll be spending time in. For instance, if you're planning outdoor meals and plan to have an outdoor table to support the activity with your family or friends, you'll all be pulling chairs around. Having a bumpy type of flooring instead of a solid piece floor that's level (like a concrete slab or many cut stone options) only creates havoc for the furnishings because the legs of the chairs will constantly be uneven and when moved will catch on the surface of the patio.
You'll definitely want to have the right kind of outdoor buildings on your property that suits your needs. For instance, spending time around the pool is awesome on hot summer days, but do you have anywhere guests can go other than the house to change out of wet suits? Are you tired of having soaking wet carpeting as your family comes in from the outdoors? A pool-side Cabana in Sugar Hill is just what you want for this area.
Other areas like the garden could have a cool little pavilion constructed to give some privacy and shade to your romantic garden spots. And a garden potting shed can be the perfect place for you to store some garden tools and do some planting.
All in all, your landscape can have just about anything you want added to it. If there's some other things you have in mind for your home, just give us a call at Flowering Field Designs! Your Sugar Hill landscaping contractor can even show you what your ideas would look like if built via our 3D design and drafting tools! And don't worry if you have no ideas but want to make some improvements because we have all the experience we need to show you some truly wonderful options for your Sugar Hill home!
If you're looking for Landscaping contractor in Sugar Hill, call Flowering Field Designs at 770-241-6301, or fill out our online request form.