3D Sketching
Other design problems need a full-scale view of house, plants, and masonry walls, so they can all be viewed in one design presentation. The whole of these elements needs to be reduced to a 3-Dimensional showcase, so that relative sizes can be viewed from the driveway, the entry walk, or the ultimate bird's-eye view. This means 3D drafting has to encompass all the major items on my computer screen so that sizes work together. The approach would be to size plants for the 1-5-year view for the sales presentation.
Below is a sequence of 3D views with some as-built views to show the partial completion step.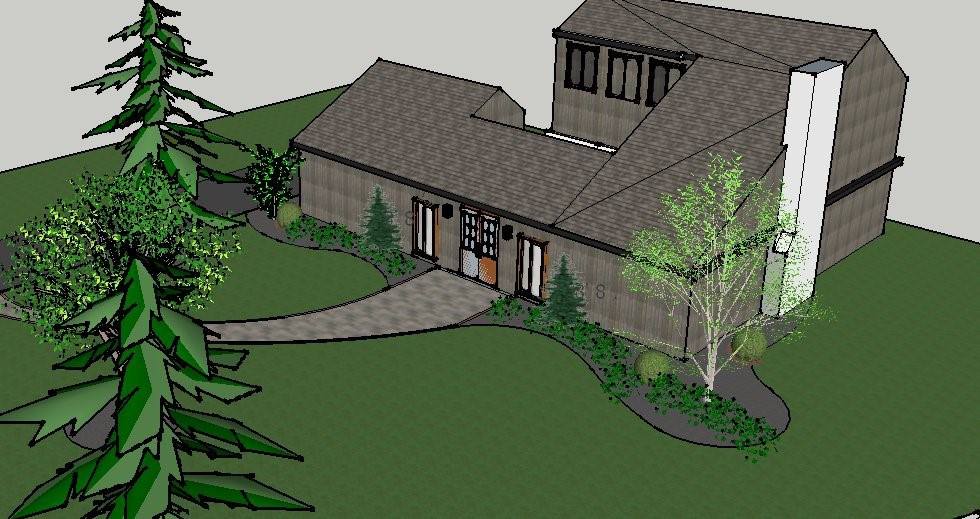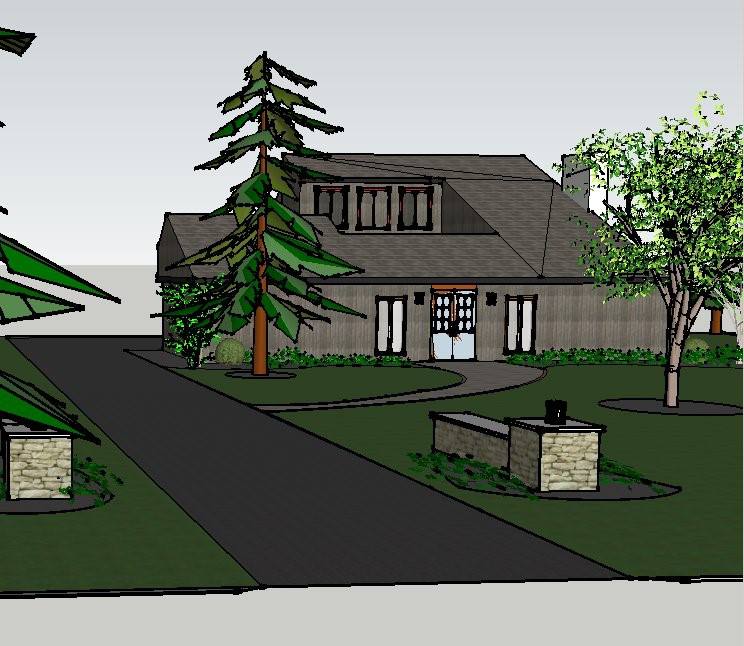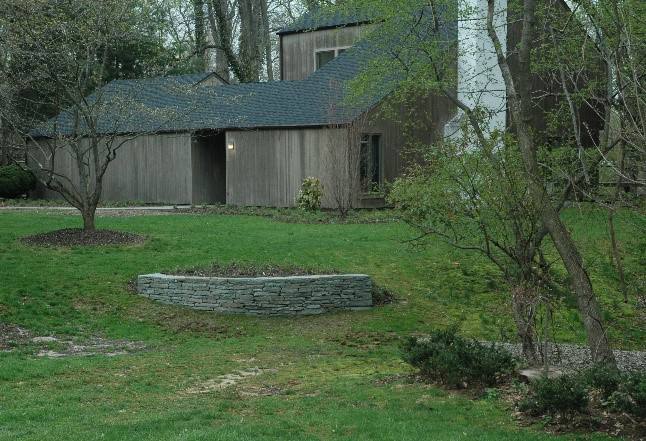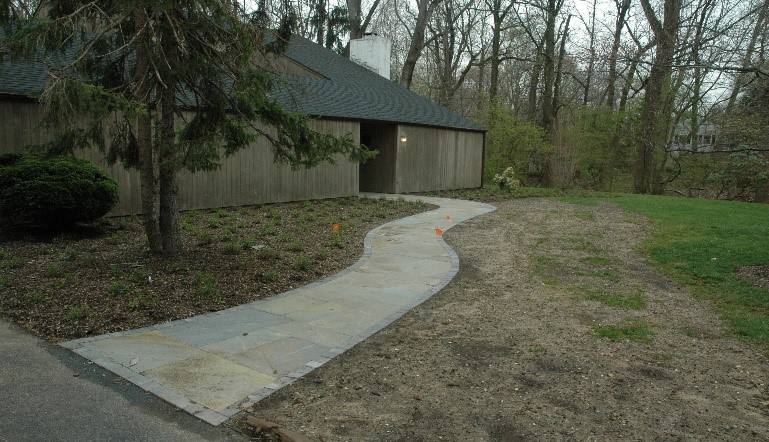 Again, a hand-chiseled stacked stone wall is the showcase. The front walk is a wet-laid full-color bluestone walkway with a gray brick border. The stones were placed according to their color tone, so the walkway experience became a varied journey.
Small Design Spaces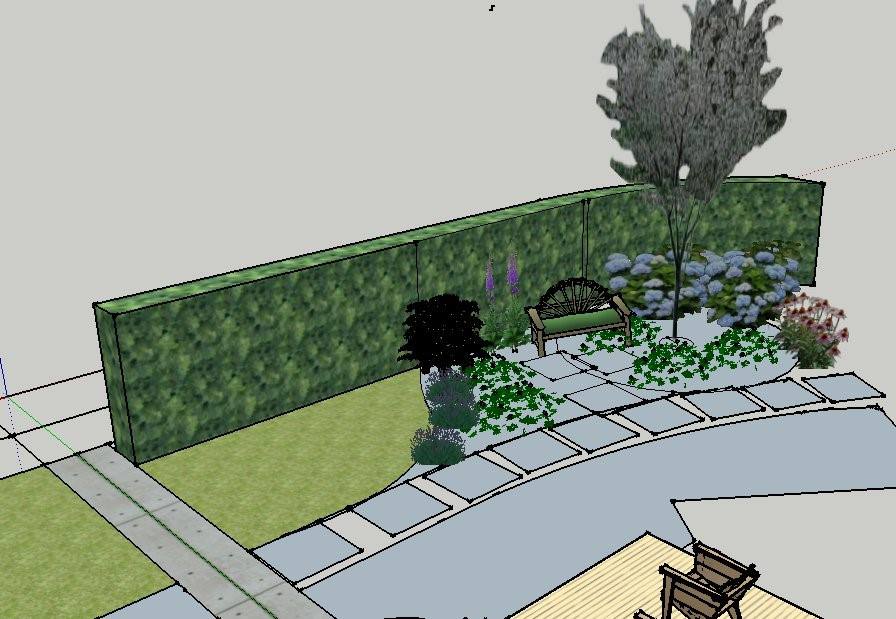 There are small design spaces where relative sizes and angled views are essential to show the cozy feeling of a design. There are several spaces for a bench where views have to be screened by the right-sized hedge or ornamental-scale tree. The design below will make the bench feel isolated from the road while the seats on the 4-ft high porch will have screened-out views with the use of the ornamental tree. This Prunus x "okame" is an early-blooming tree that grows only to a 20-ft height.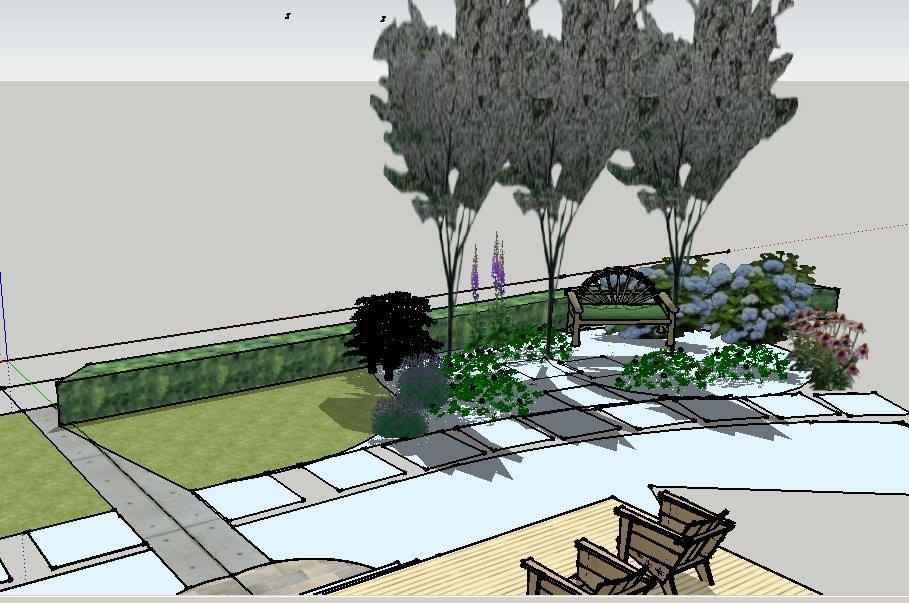 The preferred view is with a shorter hedge and two more okame cherry trees, so that the taller views of other houses and porches become obscured. Sun-casting software can map the moving shade patterns throughout a summer day. The massing of 3 canopies of blooms and foliage becomes the most desirable choice for this customer.
Larger Spaces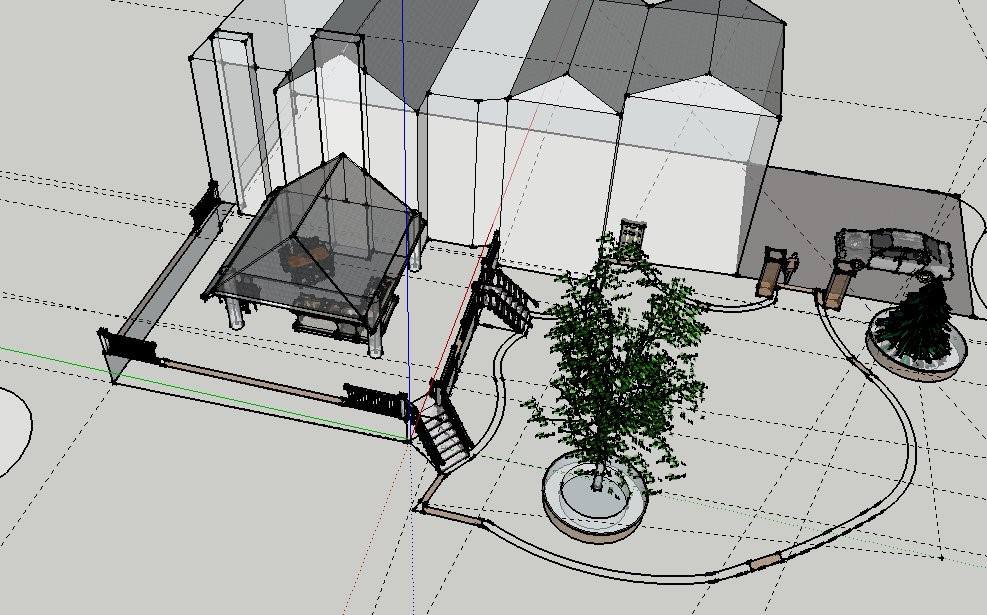 The final example of 3D design is useful in planning large outdoor spaces. The covered, raised patio below has to fit 2 dining tables and an outdoor kitchen. All have to be shaded spaces. Large shade trees and patio roofs can be positioned in the 3D scene. Sun-casting software can map the moving shade patterns throughout a summer day. Moreover; the adjacent patio spaces can be sized to fit the scale of the raised patio space.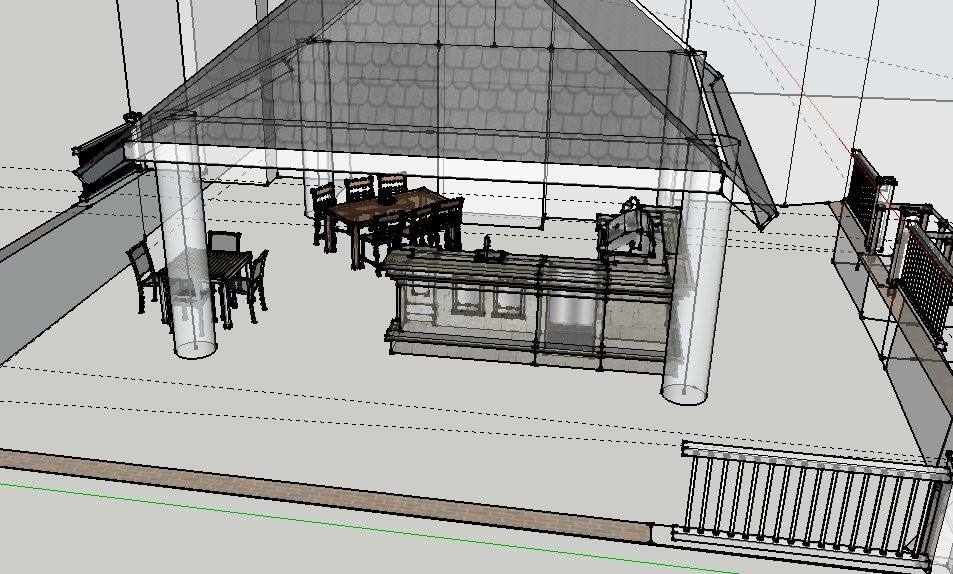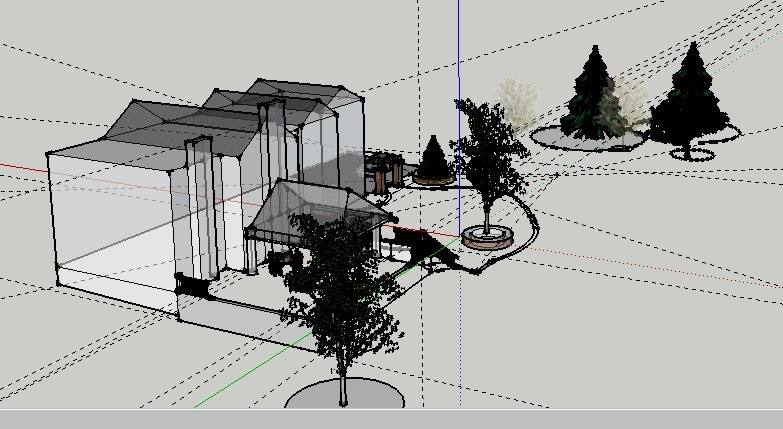 The house height and roof lines are useful in sizing the patio canopy and the house shadows. The 3D views give the assurance that no new item will appear "puny" with respect to the current mansion.
Flowering Field Designs has all the above design tools to help your planning decisions.
If you need more info on Our Design Process, call Flowering Field Designs at 770-241-6301, or fill out our online request form.