How an Outdoor Kitchen Can Help You Maximize Your Backyard Enjoyment Year-Round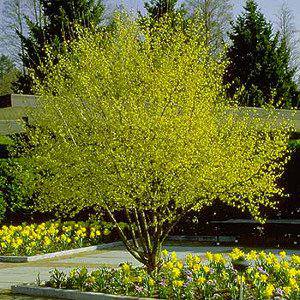 Outdoor kitchens allow to expand your living space and give you a great place to cook, eat, and entertain guests. While summer time might be the best time of year for backyard barbecues and cookouts, a well-designed outdoor kitchen can allow you to enjoy the outdoor parts of your home throughout every season. Thankfully, the weather in Atlanta and the surrounding areas doesn't get too cold, so outdoor kitchens can be enjoyed easily for most of the year.
Whether you create an outdoor kitchen that's as simple as a permanently installed grilled and some counter space on your patio or you design a full-service outdoor kitchen complete with food storage, appliances, and more, our Atlanta landscapers can help you design and build the perfect outdoor kitchen for your home. Outdoor kitchens can be the perfect addition to any landscape, and our professionals have put together a short list of some design tips to help you get the most out of yours:
Design Your Outdoor Kitchen from the Ground Up
One of the most important parts of making sure that your outdoor kitchen is enjoyable and functional is ensuring that you have proper flooring. The materials that you choose for the flooring of your outdoor kitchen need to be able to stand up to weather and the elements, the weight of any features you plan to build, as well as any grease you use for cooking. If you're building on a deck or patio that's already constructed, you may need to alter some of the materials to ensure that they're safe, durable, and functional.
Give Yourself Spaces to Set and to Store
Your Atlanta home's outdoor kitchen won't be very different from an indoor kitchen—you'll need plenty of space for storage and plenty of counter space if you're going to get work done efficiently. The difference is that your outdoor kitchen's counters and cabinets need to be able to stand up to temperature changes and weather problems. Stone and steel counters and cabinets are both great options that can also contribute to the aesthetic design of your outdoor kitchen.
Counter tops that combine stone and stainless steel can create a contemporary look that's stylish, and they're also very functional. They're easy to clean and maintain, and they're resilient and durable.
Bring Indoor Safety and Comfort Outside
When you're entertaining outdoors, weather can be a major issue. Whether it's rain or sunlight, a little protection from weather and the elements can make your Atlanta home's outdoor kitchen much safer and more comfortable. Building a pergola or a stone roof can be a great option, and our professionals can work with you to incorporate them into the design.
If you're looking for a landscaping contractor in Atlanta, call Flowering Field Designs at 770-241-6301, or fill out our online request form.