Our Design Process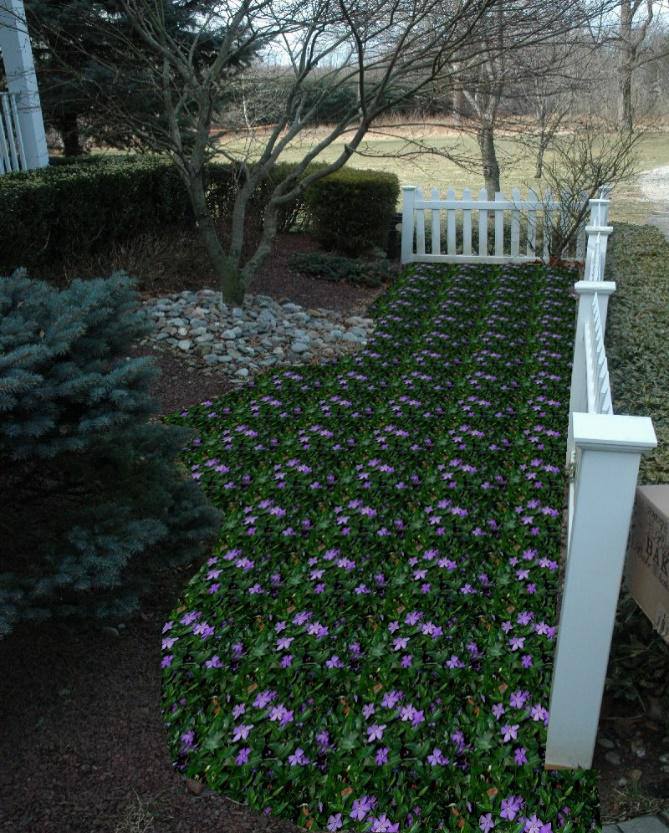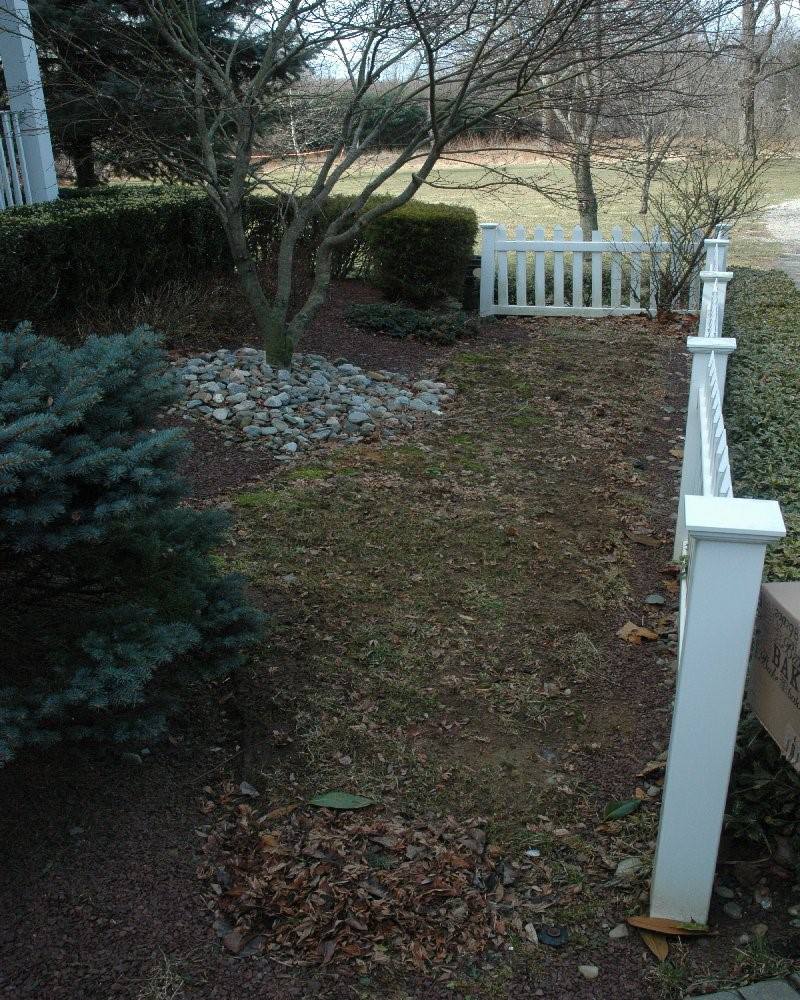 When we visit your site for a design consultation, our goal is to understand your needs and then convert them into a slide-show of your new views, before any decisions are made If there a few plants and views, we can cast the new plant images onto digital photos with the colors and shadows of any season. New steps and walls of masonry can also be drafted onto your photos so you can see the total planned views. Your current landscape is easy to capture with today's cameras, while PC software gives us the drafting tools to complete the presentation. These examples show the case of adding a carpet of deer-proof Vinca minor "Bowles" which blooms for months in the spring. The added carpet is quite compelling in these shaded areas:
The new plants are small and easy to view with respect to nearby items. Since grass is difficult to grow in this spot, the new planting has an immediate value compared to the sparse lawn.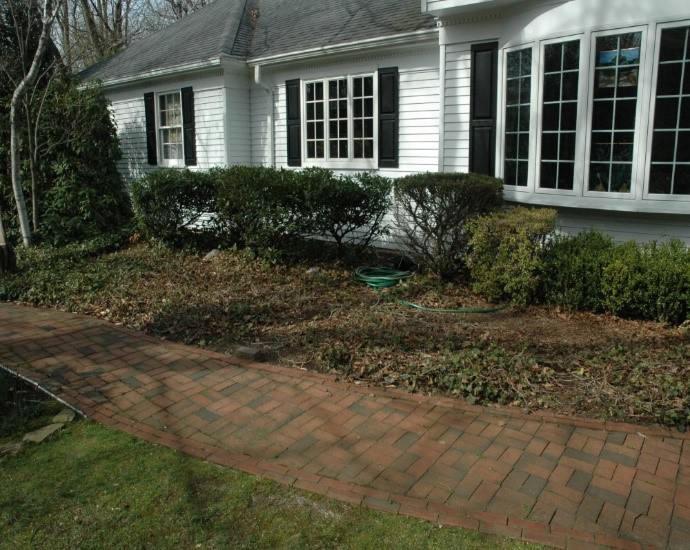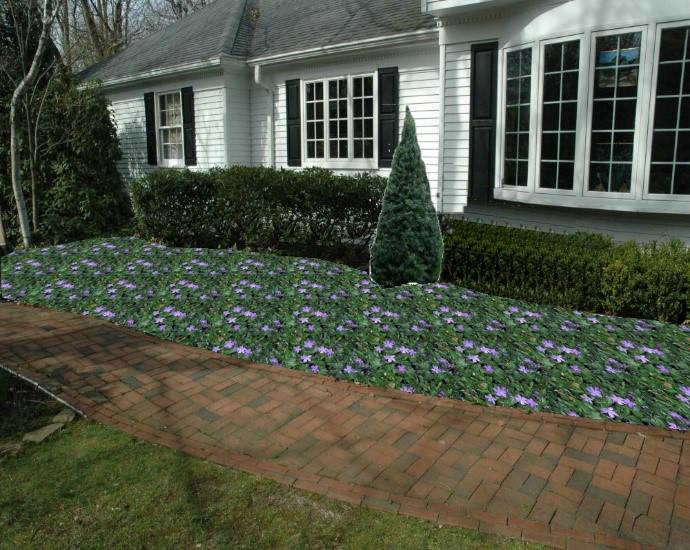 Another photo-design case shows the addition of another shrub with a color and texture matching the current view.
The local deer herd had eaten the English Ivy to bare stubs, which barely emerged every spring. Happily, the new Vinca minor "Bowles" has performed as photographed. In both cases above, measurements must be done separately to count the required Vinca plants and the hedge-replacement shrubs.
A Study in Curb Appeal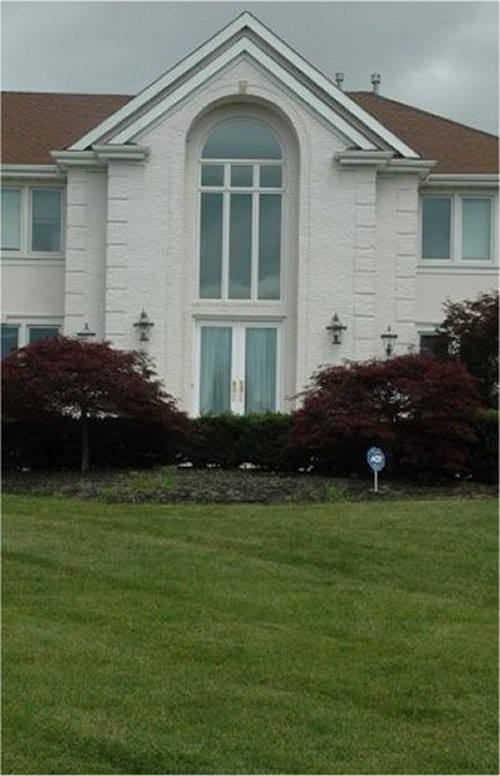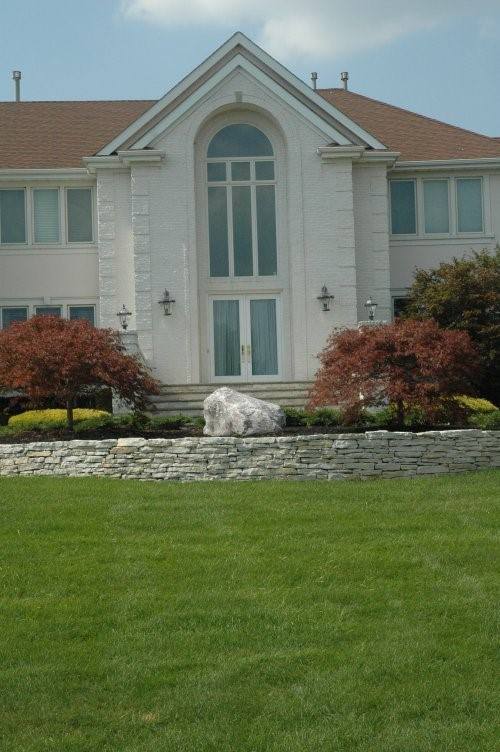 At another estate, the design need was to enhance the curb view so that the front architecture could be framed to draw attention to the dramatic entry. Here we sold a large white rock and a custom hand-chiseled wall. The rock was in use as my wife's accent item on our farm. It was easily sold for a tidy sum, which made our proposal an easy winner. The stacked wall was perfected art by our crew, so the combination became the key items for this façade:
The Japanese Maples (Acer Palmatum dissectum) were re-planted and spaced out to reveal the entry steps. The remaining accent shrubs for the circular drive are Juniper sargentii, which are evergreen, deer-proof, drought-tolerant and confined to less than a 3-ft height. The stacked wall emerged as the striking addition to the scene. The close, chiseled fits are an attraction rarely seen in these neighborhoods. In this case, the design process reduced to identifying the right view and applying the elements by eye.
Flowering Field Designs has all the above design tools to help your planning decisions.
Operators are standing by!
If you need more info on Our Design Process, call Flowering Field Designs at 770-241-6301, or fill out our online request form.