Flowering Field Moves South to Forsyth County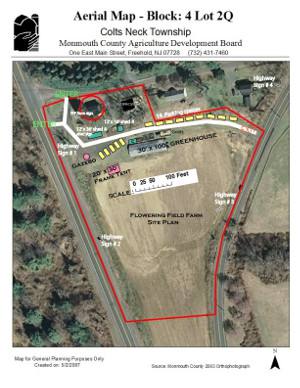 Flowering Field Designs welcomes you to the premier Northside Atlanta Landscaping Company where your standard or boring landscape is turned into a landscape masterpiece you'll be proud of for years. We are grounded in 25+ years of experience from our Colts Neck NJ Floral Farm. The diagram below shows the previous scope of our plantings and our retail operation as we left it in 2016.
Now, we are searching for a similar GA farm where we can experience a longer growing season. Meanwhile, we are combing the local nurseries for new plants that will give more blooms and foliage than NJ could offer. Our palette is all the seasonal blooms, now greatly expanded with your warmer growing climate. Our experienced landscape designers, specialists, and masonry technicians team together to bring you a beautiful landscape and a first-rate experience. Our Atlanta landscapers focus on providing you with personal service from start to finish and are your one-stop provider of full service landscaping.
Our licensed professionals can provide you with special services like our 3D Design and Drafting service that gives you the ability to see your ideas come to life before they're implemented. Our Custom Structures offer you quality craftsmanship for your pool house, cabana, pavilion, garage, shed, or barns. Our professional Masons give you expert workmanship on all your hardscape needs. We can plant especially to attract butterflies and birds while repelling the gluttonous herds of deer. And our landscaping specialists provide you with beautiful plants of many varieties that are perfect for our Atlanta area climate and soil.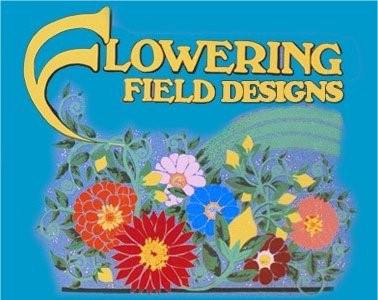 From start to finish, our team of professional landscapers are ready to give you the best experience possible when we work on your Atlanta area home's landscape. Whether your ideas incorporate stone structures for beautiful hardscaping or only include your preferred choices in lush foliage, our team is ready to design and build your beautiful new landscape! We have overhauled our name and logos, while keeping the best images from our NJ farm.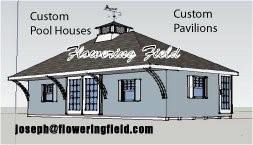 Our custom shed business is best represented by the sketch that launched our best pool-house design:
Please visit www.floweringfield.com for more examples of landscapes and custom structures.