ARE YOU SEARCHING FOR A COLTS NECK LANDSCAPE DESIGN COMPANY?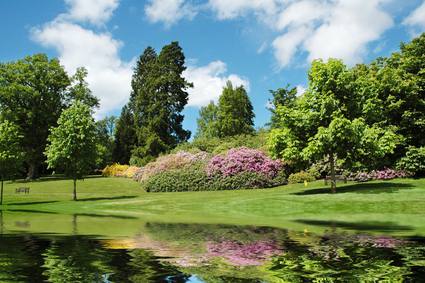 When your home has a large yard, it would greatly benefit you to have it landscaped by a professional landscaping contractor. A landscaped yard can bring your home to life and add to the natural beauty of your house. No matter how big or how small your yard, landscaping it can be extremely challenging. This is especially true if you are not familiar with what type of flowers work best in our climate. Thankfully, you can hire a professional Colts Neck landscape design company to make landscaping your yard easier and more affordable.
Flowering Field Farm is a Colts Neck landscape design company that specializes in helping customers find the perfect types of plants and flower to incorporate into their landscapes. With over 20 years of experience in the floral farming industry, our experienced landscapers are skilled in making landscapes look like masterpieces throughout all four seasons.
We offer 7 acres of picturesque planting and guided tours for large personal selections. Our gardens are open by appointment only from the months of November through May. The rest of the year we are open regular business hours. Our professional Colts Neck landscape designers can help you create a long lasting design that will look great all year long.
Colts Neck Landscape Designs
Landscaping your own Colts Neck home is a difficult that homeowners often find too hard, and they can struggle with where to begin. If you are planning on landscaping your home, you need to start by hiring a professional landscaping contractor.
Flowering Field Farm is a Colts Neck landscape design company that can help you create a specific landscape that reflects your personal style. We have the ability to incorporate flowers, plants, trees, hardscapes, pathways and more. It is our goal to create long lasting designs that will look great even through the winter months.
Colts Neck Landscape Lighting
Once you have your landscape just the way you want it, you want to be able to show it off at all times. Unfortunately, when the sunsets it can be difficult for you and your guest to enjoy the appearance of your landscape. The only solution is to install professional landscape lighting to highlight features of your landscape design.
As a professional Colts Neck landscape design company, Flowering Field Farm provides landscape lighting services. Our professionals can incorporate a variety of different lights throughout your landscape to bring your yard to life after the sunsets. We can install string lights, pathways lights, spot lights, flood lights, security lights and more.
Installing lights around your home will not only add a decorative touch, but will also add an extra sense of security. A home that is well lit at night time is less likely to fall victim to burglaries and other crimes.
Our Colts Neck Services:
What Colts Neck is saying about us:
Flowering Field Farm is Rated: 3 / 3
based on these 4 happy customer reviews.
---
"We have used Flowering Field Landscape services for the past 9 years. The owner, Joe LaCava provides visionary designs that meet the clients needs with aesthetic beauty in a cost effective manner. Flowering Field has provided to us extensive privacy-screening landscaping (with 10-12 ft specimens), colorful ornamental-tree installations, and 3D hardscape design. They offer end-to-end services from design and installation thru maintenance."

- Ann Fitzgibbons & Bill Wolstromer Colts Neck, NJ | Rated: 3 / 3
---
If you are looking for Colts Neck Landscape Design Company or Custom Sheds then please call 732-208-2679 or complete our online request form.